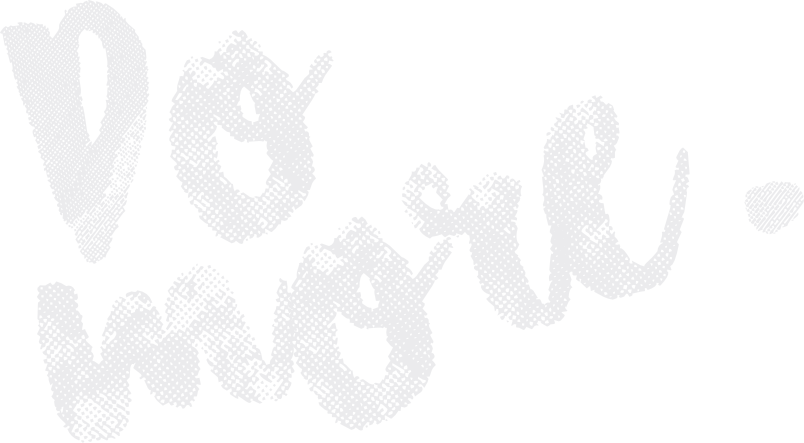 Passionate Entrepreneurship
Our ideas are revolutionary. Our passion in making these ideas happen exceedingly so. We love what we do and are greatly motivated by our drive and ambition. We keep challenging ourselves to remain the best in the field, with courage and respect towards others. Passion and enthusiasm is what fuels us forward on the road to success.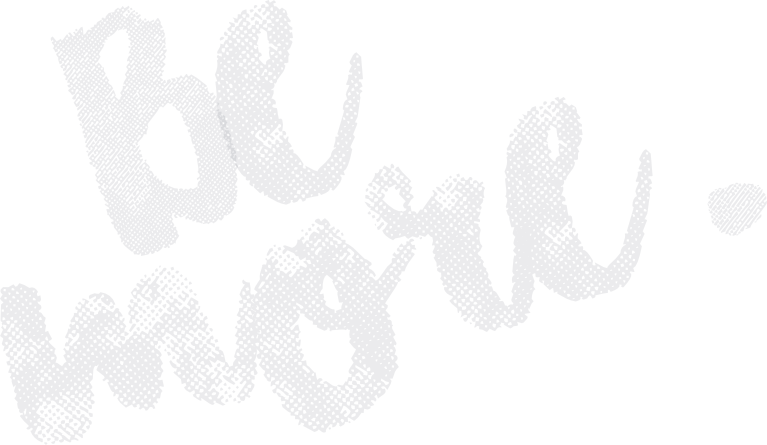 Comprehensive Matchmaker
Success is built on action, hard work, and finding the right partner at the right time. We understand your needs and will work with you to reach your objectives and achieve a sustainable development for you and your organization. Our commitment to an unrelenting pursuit of your goals will enable you to attain the success you seek without neglecting your core values and heritage. Unique Service Partner
We are your partners in innovative solutions. We think one step ahead; go one step further. Not only do we solve problems, but also anticipate the challenges in advance and help you grow while working effectively and efficiently with you. Our professionalism, high quality service, outstanding delivery performance, and attention to details to achieve the best possible results are what makes us stand out above the rest. We will challenge you with new ideas, new technologies and show you new ways of doing things. We are your partners in success. Although it's said to be the small things in life 
that make one happy, we believe that shopping is 
among these 'small things', especially the shopping 
experience in our stores.
Whether you dine or shop due to necessity, in order to be entertained or because of the products, the most important thing is the experience.
Besides offering brands and store concepts that meet the consumer's demands, we focus on the best possible POS.
We want to serve our customers and partners in a way, that makes them leave pleased, satisfied and with a bit of a broader smile.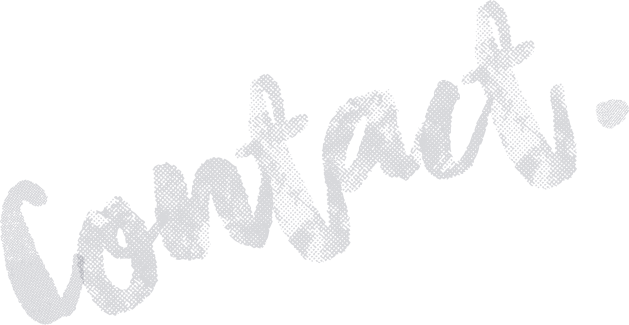 Germany
B&T Brands and Trade Service GmbH
Kistlerhofstraße 70, Gebäude 188
81379 Munich
Phone +49 89 - 125 033 55
Fax +49 89 - 125 033 56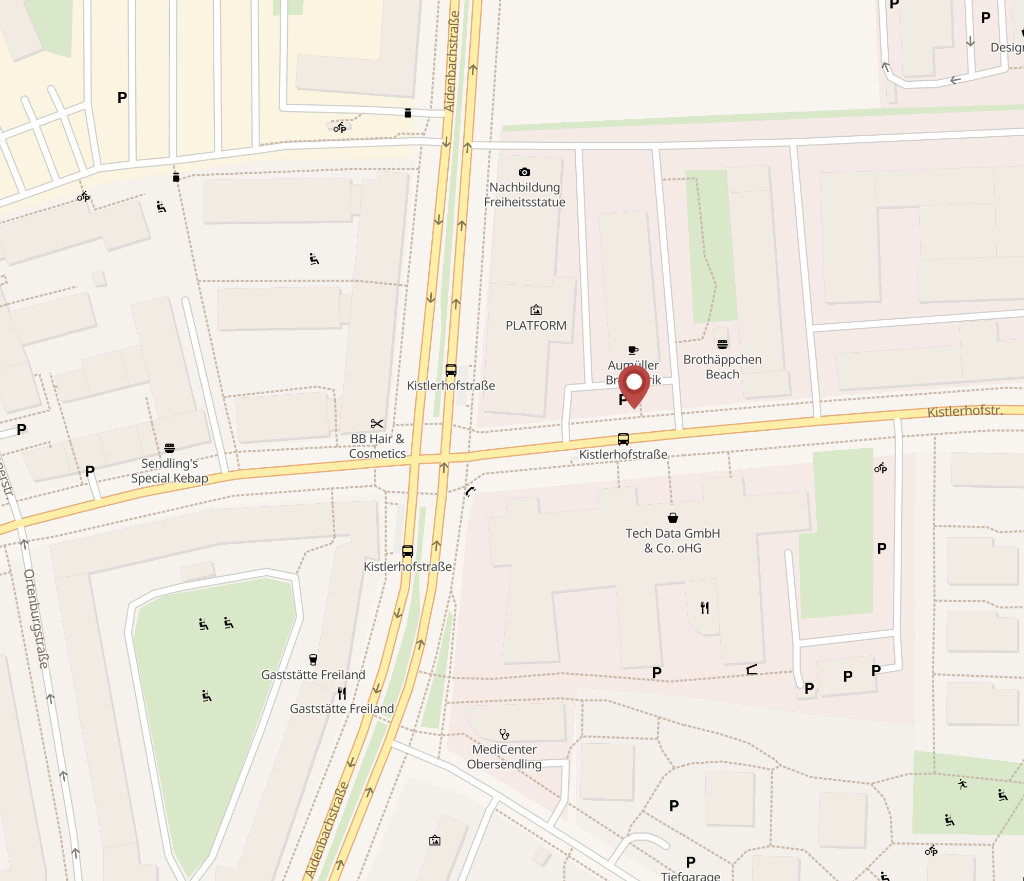 Company Address:
B&T Brands and Trade Services GmbH
Kistlerhofstr. 70, Geb. 88
81379 Munich
Germany
Phone: +49-89-45239830
Internet: www.brandsandtrade.com
E-Mail: sekretariat@brandsandtrade.com
Chief Executive Officer: Alexander Prietz
Court of Record: Amtsgericht München (Munich District Court)
Record Number: HRB 184 205
VAT ID Number per Section 17 of the VAT Act: DE 270 037 714
Responsibility for content per Section 10 Paragraph 3 of Federal Media Services Agreement (MDStV): Alexander Prietz (see address above)
© B&T Brands and Trade Services GmbH, responsible for content and graphics;
Webdesign:
Michelle Maiser
www.michelle-maiser.de
Programming:
Marcel Hieke
www.marcelhieke.com
Copyright:
© All rights reserved. Except as otherwise expressly permitted under copyright law, no copying, redistribution, retransmission, publication or commercial exploitation of the Material will be permitted without the express permission of B&T Brands and Trade Services. In the event of any permitted copying, redistribution or publication of the Material, no changes in or deletion of author attribution, trademark legend or copyright notice shall be made. User acknowledges that it does not acquire any ownership rights by downloading the Material. The trademarks and logos displayed on the Web Site are owned by B&T Brands and Trade Services GmbH or third parties. User is prohibited from using those Marks without the express, written permission of B&T Brands and Trade Services or such third party. All rights reserved. All other trademarks appearing on the Web Site are the property of their respective owners.
Exclusion of Liability:
Although we carefully monitor the contents of this site, we are not responsible for content on linked external sites. Content on linked sites is the sole responsibility of the operators of those sites. The websste of B&T Brands and Trade Services GmbH may provide links to third party websites. These links are provided solely as a convenience to User and not as an endorsement by B&T Brands and Trade Services GmbH of the contents on such third-party Web sites. B&T Brands and Trade Services GmbH is not responsible for the content of linked third-party sites. B&T Brands and Trade Services exercises no control whatsoever over such other websites and web-based resources, does not make any representations regarding the content or accuracy of materials on such third-party Web sites and is not responsible or liable for the availability thereof or the content, advertising, products or other materials contained thereon. B&T Brands and Trade Services GmbH shall not be responsible or liable, directly or indirectly, for any damage or loss incurred or suffered by any user in connection therewith. Users acknowledge their use of these third party websites is at their sole risk.
DATA PROTECTION
Responsible in terms of data protection laws is:
B&T Brands and Trade Services GmbH
Kistlerhofstr. 70, building 88
81379 Munich
germany
Collecting general information
When you access our website, information of a general nature is automatically recorded. This information (server log files) includes, for example, the type of web browser, the operating system used, the domain name of your Internet service provider and suchlike. This is only information that does not allow conclusions about your person. This information is technically necessary to correctly deliver the contents of web pages requested by you and is mandatory when using the internet. Anonymous information of this kind is statistically evaluated by us to optimize our internet presence and the underlying technology.
Contact form
If you contact us by e-mail or contact form, the information you provide will be stored for the purpose of processing the request and for possible follow-up questions.
Deletion or blocking of data
We adhere to the principles of data avoidance and data economy. Therefore, we only store your personal data for as long as is necessary to achieve the purposes mentioned here or as provided for by the various storage periods provided for by law. After discontinuation of the respective purpose or expiration of these deadlines, the corresponding data will be routinely and in accordance with the statutory provisions blocked or deleted.
Cookies
Like many other websites, we also use so-called "cookies". Cookies are small text files that are transferred from a website server to your hard drive. This automatically gives us certain data, such as IP address, browser used, operating system from your computer and your connection to the Internet.
Cookies can not be used to launch programs or to transfer viruses to a computer. Based on the information contained in cookies, we can facilitate navigation and enable the correct display of our websites.
In no case will the data collected by us be passed on to third parties or a link with personal data will be established without your consent.
Of course, you can also view our website without cookies. Internet browsers are regularly set to accept cookies. You can deactivate the use of cookies at any time via the settings of your browser. Please use the help features of your internet browser to find out how to change these settings. Please note that some features of our website may not work if you have disabled the use of cookies.
| | | | | | |
| --- | --- | --- | --- | --- | --- |
| Name | Dateien | Beschreibung | Gültigkeitsdauer | Opt-out | Cookie-Art |
| PHP Session | PHPSESSID | This cookie stores important information for the server to uniquely identify the user. For example, language settings or cart allocation | unlimited | no | First party cookie |
Your rights to information, correction, suspension, cancellation and opposition
You have the right to receive information about your personal data stored by us at any time. Likewise, you have the right to correction, blocking or, apart from the prescribed data storage for business transactions, deletion of your personal data.
For a data lock to be taken into account at all times, these data must be stored in a lock file for control purposes. You can also request the deletion of the data, as long as there is no legal archiving obligation. As far as such an obligation exists, we lock your data on request.
You can make changes or revoke your consent by notifying us with effect for the future.
Change of our privacy policy
We reserve the right to change this Privacy Policy from time to time to ensure that it complies with current legal requirements or to implement changes to our services in the Privacy Policy, such as: For example, when introducing new services. Your new visit will be subject to the new privacy policy.
Data protection:
If the homepage features the possibility of keying in personal or business data (such as email addresses, names and address), the user explicitly gives these data voluntarily. It is also allowed to use and pay for all featured services without giving said data or giving anonymous data or a pseudonym, assuming this is technically possible and reasonable. Third parties are not allowed to use the contact data such as the postal address, phone numbers, fax numbers and email addresses published in the imprints or comparable information to send information not explicitly requested. We explicitly reserve ourselves the right. This website uses Google Analytics, a web analytics service provided by Google, Inc. ("Google"). Google Analytics uses "cookies", which are text files placed on your computer, to help the website analyze how users use the site. The information generated by the cookie about your use of the website (including your IP address) will be transmitted to and stored by Google on servers in the United States. Google will use this information for the purpose of evaluating your use of the website, compiling reports on website activity for website operators and providing other services relating to website activity and internet usage. Google may also transfer this information to third parties where required to do so by law, or where such third parties process the information on Google's behalf. Google will not associate your IP address with any other data held by Google. You may refuse the use of cookies by selecting the appropriate settings on your browser, however please note that if you do this you may not be able to use the full functionality of this website. By using this website, you consent to the processing of data about you by Google in the manner and for the purposes set out above.